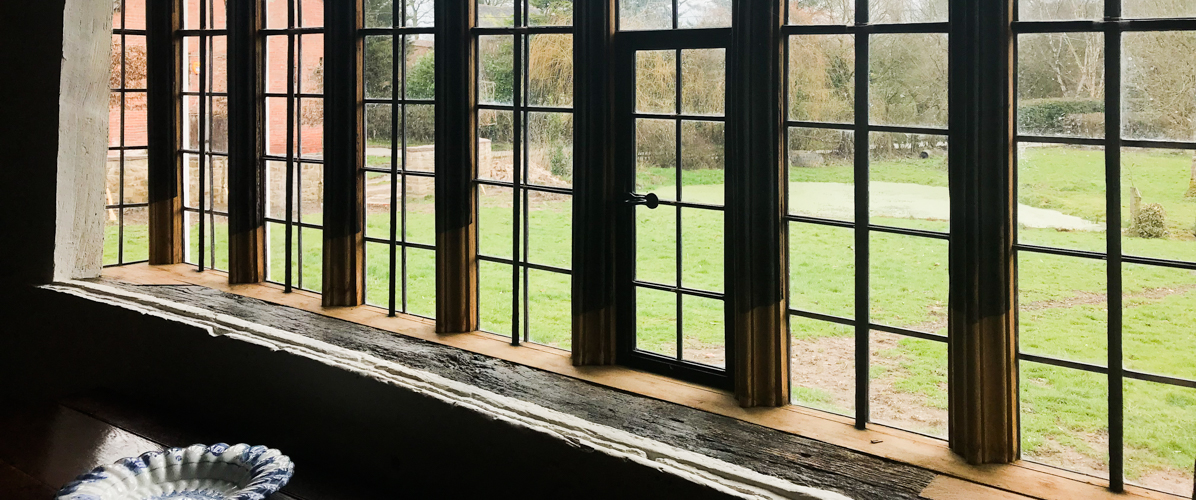 Glazing patterns and styles are designed to be sympathetic to the building. If possible, existing details are reproduced to create leaded glazing schemes that sit comfortably in the context of their frames and of the building as a whole. The use of traditionally detailed and forged window ironwork, thin cylinder glass and specially milled lead cames all contribute to the successful glazing of a vernacular building.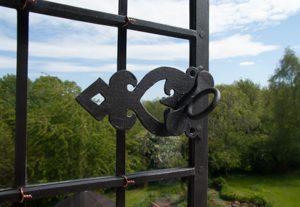 Window ironwork is made to traditional patterns using mild steel or wrought iron. Old examples of flat iron casement or saddlebar can be copied. All ironmongery is hand forged to meet the needs of each individual job. Items might include frames, handles, quadrant stays, cabin hooks, pulls, catches, catch plates,  pintles, hinges,  and saddlebars.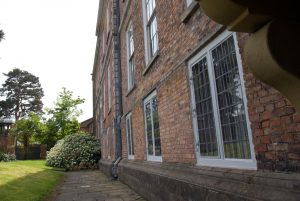 Damaged windows are sensitively repaired.  We are careful in selecting the correct materials to match each job. Where possible in-situ repairs are carried out.